MediPendant is a monitored medical alert system in which, unlike many of the other medical alarm systems on the market today, the user speaks directly through the pendant to communicate with the operator at a monitored call center. In the event of an emergency, the wearer simply presses the button to be connected to a 24x7 call center staffed by bi-lingual (Spanish and English) EMT professionals who are trained to handle any emergency event and will stay on the line until help arrives. The MediLock (optional) is a combination lockbox used to hide a house key and secures around a door handle or doorknob and opens up to retrieve the key. In the event of an emergency when the wearer is unable to answer the door, first responders can easily gain access to the home avoiding damaging any property by having to forcibly gain entry.

Interested in ordering a MediPendent for yourself or a loved one? ... Call (914) 315-9468 today.
Features and Benefits

Speak and listen to the operator directly through the pendant
24/7 monitoring with EMT-certified professionals
Easy installation/User friendly
No activation fees or equipment costs

Operates anywhere from 300 to 600 feet* in or around the home†
Water-resistant—may be worn in bath or shower**
Can be worn around the neck, clipped to your belt, or around your wrist
Battery provides up to six hours of talk time and up to one year of stand-by time
Bilingual (Spanish and English) equipment and operators available.

*Line of sight.

† Building structure and conditions may affect range.

**Base station should never be exposed to water.
Six questions to ask when evaluating a personal medical alarm service

---
TELLABOOMER TELECARE SERVICES | MOUNT KISCO, NY 10549 | (914) 315-9468 | INFO@TELLABOOMER.COM

TellaBoomer TeleCare Services © 2017. All Rights Reserved.
Powered by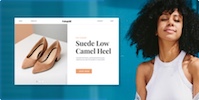 Create your own unique website with customizable templates.